The roar of the enormous burning wall of wind echoed out across the arena area as the Amyrlin's combo attack sailed forward at high speed over taking Lindel's position in a fraction of a second. A scream of agony was cut short as the water dragon plowed into the Aes Sedai, the coiling water serpent smashed into the bound and burning woman with tremendous force splintering the bones held by the earth restraints while knocking the wind out of the doomed individual. Just as the liquid bulldozer finished passing through its target the last attack rammed home with a shocking finish. The lightning dragon's power being further augmented by the now soaked Lindel, conducting the already fatal amount of electricity into all of the Aes Sedai's vital organs instantly, flash frying the brain and stopping the heart as other sensitive internal body items ruptured from the instant and overbearing strain on the body.  As the debris from the attacks clear and visibility returned to normal the once green sitter hung limp against her earth restraints as steam rose from the flash cooked corpse, whose face was unnaturally contorted with eyes that were absent and a mouth still agape in a now silent scream of rage and pain.

It took several long seconds for Arecia to force her eyes away from the gruesome sight and search for the Uchiha boy. Flying down to a still standing earth spire the head Aes Sedai stood watching the towers new Goshin cut down the previous one with not a sign of pity or remorse. Her four shadow clones hovered about loosely some few paces away as the former brown sister studied Tetsuya Uchiha closely silently passing judgment upon him in a more approving manner than usual. She had just witness the closing of a failed plot to overthrow the tower and all it stood for and the boy had shined true when it really mattered. Knowing the 'game' was no longer a game and still completing his task despite the situation had gained him points in the Amyrlin's book and even more importantly realizing she could have been in danger yet still remained on the task he had been assigned. Very few individuals have ever shown such focus and dedication in her eyes, most warders would have abandoned everything to run back to their charges side, just as Mifune Hoshikami had attempted. Unknowingly and unexpectedly the Uchiha had demonstrated very specific traits that someone like Arecia held to high regard. That small singular detail was what finally convinced the Amyrlin that this boy may very well be who Lan Fear claims he was.

Tetsuya Uchiha straitened up and leveled his gaze upon the Keeper of the Seals, as their eyes met time seemed to stretch the moment. Both held there icy glares as the former Goshin bleed out unobserved at the boy's feet. Arecia could sense a torrent of emotion behind the Uchiha's eyes, but he guarded it well, keeping it under wrap behind an impressively calm outer shell. In a gesture she had come to associate with his oddly untraceable and inhumanly fast mode of transportation, his tall muscular body blinked out of existence and at the same time returned to being directly in front of the Amyrlin. Making the necessary adjustments to her visual field by tilting her head back a good bit, Arecia once again locked eyes with the rather well built man. Her gaze seemed to blow away the cool and collected outer shell that had characterized him so well only a moment ago. Strong emotion began to leak out as Tetsu spoke, his manner remained neutral as did his tone but his words pulsed with a mixture of concern, adoration, and possibly a touch of something more… something stronger. Towards the end of his little speech the Uchiha seemed to trail off as a faraway look came over his usually piercing eyes. Reaching out gently the boy took hold of the Aes Sedai's mid-section bringing their bodies together, the action rated some speculation as Arecia's eyebrow rose slightly in what would be akin to surprise for a normal person. She made no objections or attempts to stop him, only remained with her own piercing gaze locked onto his. Questions and observations floated about in her mind held back only by the decision to reward this man. He had earned as much and if this was what he desired she would tolerate it… though to say she was disliking things so far would be taking things too far. A small display of physical affection ensued though the Aes Sedai didn't embrace the exchange only accepted it without complaint.

When Tetsuya was satisfied or perhaps aware of the more pressing issue, he spoke a few words before charging up an interesting looking aura of staggering strength. Its presence was enough to draw her gaze to the crackling black energy, but before she could do a good visual inspection of the odd occurrence the shinobi spoke something she didn't quite catch and sprang into the air towards the looming ball of imminent death. As the Amyrlin watched her newest Goshin raise towards the overbearing threat the corners of her mouth perked up slightly in a suppressed smile.

"Fool man does fool things proving he is in fact a fool, but this fool… this one is mine."

"Ours, he is ours Aes Sedai. He reminds me deeply of my Kinslayer, risking his life for what he believes in without hesitation.  I think they will make a perfect match."

"Don't get ahead of yourself, I still haven't agreed to this little plot of yours."

"You will, even you can see it. You can even feel it can't you. Im not what you expected, what you were 'told' I was. How much of what you think you know is actually the truth? In time I will reveal all but my information has its price, but are you willing to pay it? At the moment I think it's more important to make sure our 'fool' survives don't you think…?"



A thunderous blast rang out as Arecia looked up to see the meteor splitting into pieces and Tetsuya falling towards the ground motionless.

"Well that just made my job harder… hope I don't have to clean up after Kinslayer as well… I guess it's time to test this thing out. I hope that man knew as much about puppets as he thought he did."

The Aes Sedai's body began to glow intently as pieces of what could only be assumed as armor began to appear upon her body from the new fuuinjutsu seals she had placed upon her limbs, chest, and head. As the glow faded the now armored individual raised her right arm skyward as the hum of mechanical systems began emanating from her upper body. A large cannon looking contraption took up most of her right arm from the hand to the middle of her forearm. The cannons tip began glowing brightly as the hum intensified growing louder and faster. With Arecia's left arm bracing the cannon the hum came to an abrupt halt as a blindingly bright stream of pure chakra shot from her arm cannon. Her clones shot off to recover the Uchiha and shield him from… well she wasn't really sure what was going to happen. The attack pushed back hard enough to sink the armored woman several inches into the earth spire as the beam streaked across the evening sky turning everything it touched into dust. With untold effort the Amyrlin managed to keep her arm steady moving the attack to consume the remaining chunks of meteor still falling. As the attack began to fizzle out and her suits charge capacitor finished emptying there remaining charge, Arecia lowered her arms shakily before dismissing her armor in a flash of light. With labored breaths and slow movement she sauntered off to examine Tetsuya, who seemed to be in a surprisingly good condition.

"Be glade im tired you fool, or Id do some research into that very useful healing ability you have there, but as it stands I think it's time for a rest."

Now that the treat was over the more bold and less injured tower members were moving to meet up with their Amyrlin, who would be helped into the tower for treatment and rest along with their new Goshin. Lenox insisted on hefting the Uchiha back to the tower with one of the largest smiles Arecia had seen on a human face. Soon the pair was laying down to take a well desired rest after being treated by the yellow sitter. The rest would help the two regain their strength for their next hardship in the near future.


---



_________________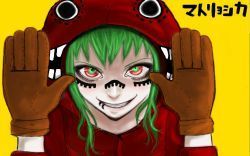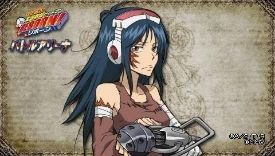 ---
Roleplaying Characters:
Azlin Utsudo
Nohime Azai
Arecia Al-Rashia
No 4th RPC
RPG Stats:
Shinobi Rank:
Village:
Fame: 0
Infamy: 0
Training Points: 15880
Inventory: Empty

Edit Your Shinobi Info So It Shows Under Your Posts By Clicking Here!
---